Telecommunications and Embedded Pentium III
Comverse, a worldwide telecommunications leader, engaged OTEC to perform the electronics and firmware design of its flagship, high-end, telecommunications processor, the Series IV.
Telecommunications Integration
Dual T1/E1 line interfaces with H.110 bus compatibility supported by up to thirty two TMS320C549 Class Digital Signal Processors make the Series IV a Telecommunications Powerhouse.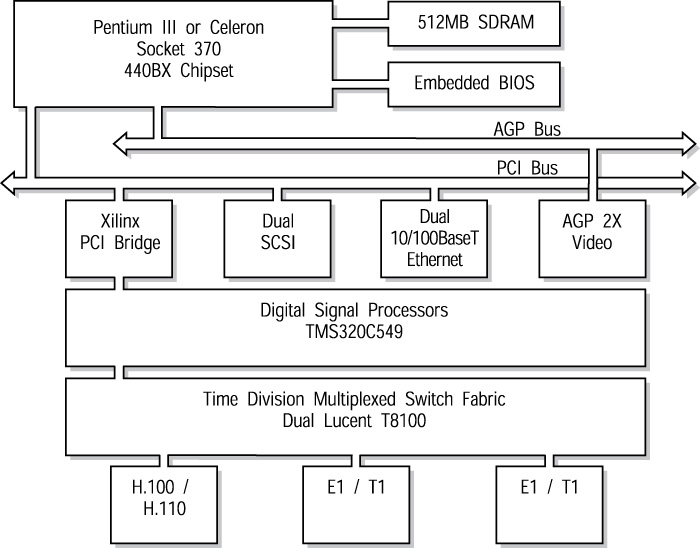 Embedded Pentium III
Pentium III in Socket 370 together with the Intel 440BX chipset make this 100MHz front side bus computer top in its class. Add 512MB of SDRAM, Dual SCSI, Dual 100BaseT Ethernet, and AGP 2x Video makes a leading edge embedded Intel-Architecture system.
Embedded x86 Technology
Contact OTEC today, let us fit carrier-class computer performance into a telecommunications application for you.