PowerPC and VoIP
Voice over Internet Protocol is a rapidly emerging telecommunications technology with great promise. Orchid Technologies performed the electronics design of this early VoIP hardware solution for an emerging provider of telecommunications equipment. Hired to "get it working yesterday," Orchid delivered prototype units in ten weeks from project start.
Linux Operating System
PowerPC and Linux form a powerful Internet-ready technology alliance. Leveraging PowerPC and DSP technology produced success in record time.
Integrated Technology Solutions
Working with technology from Motorola, Microchip Technology, Texas Instruments, and Altera, Orchid synthesized a single channel VoIP solution into a state of the art compact, manufacturable package.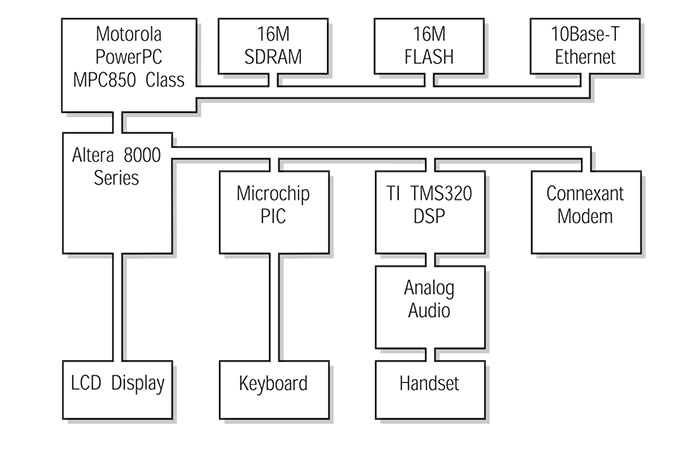 Customized Telephony
Contact Orchid today. We're ready to design a highly integrated technology solution for you too.