Elevator Controller
First Floor — The Challenge
The design of Elevator Control Systems presents a unique mix of sophisticated computer control needs blended with industrial strength power switching requirements. Primary control signaling and contactor switching are performed using isolated 120VAC and 240VAC circuits. An elevator control installation is typically a noise-ridden environment. OTEC's primary challenge was to maintain a quiet operating environment for the control microprocessors while holding overall product cost to a minimum.
Second Floor — The Architecture
Drawing on Technology from AMD and Microchip Technology, OTEC fashioned an AMD AM80188ER primary control board, and a Microchip PIC16C923 based slave processor. This master-slave combination permits the unlimited, cost effective expansion of control circuits in support of Elevator Control Systems of all sizes. Add to this a display and keypad for maintenance applications.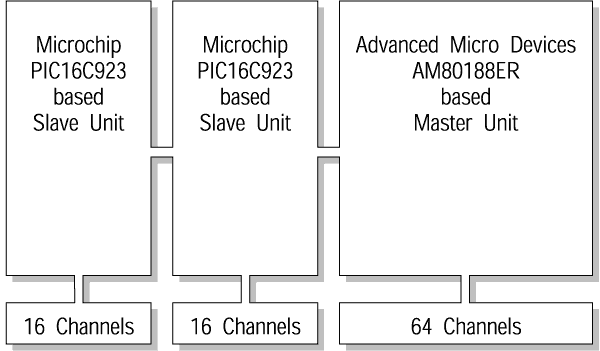 Third Floor — Top Quality Design Services
OTEC brings a wealth of experience to the design of industrial control electronics. From concept to working prototypes, OTEC performed this design over a five month time period. On schedule and on budget. OTEC is ready to design an industrial controller for your needs too.