Aviation Electronics has Pentium and Power-PC Punch
Avidyne Technologies, a world-class leader in Aviation Electronics hired OTEC to design its newest DO-160 approved avionics processors. Working closely with high-performance microprocessor technology from Intel and Motorola, OTEC crafted a feature-rich, two-board, redundant avionics architecture.
Avionics Twins
Demanding FAA requirements dictate dissimilar microprocessor fail-over architecture in state-of-the-art DO-160 approved avionics. Meeting that requirement, OTEC designed a set of Avionics Twins: one based on a Power-PC MPC8240/5 processor, the other based upon a Low Power Pentium processor.
3D Video with Opened GL
Moving-map technology requires state-of-the-art 3D video animation. Redundant video output to LVDS flat-panel display screen provides high-performance in-flight display.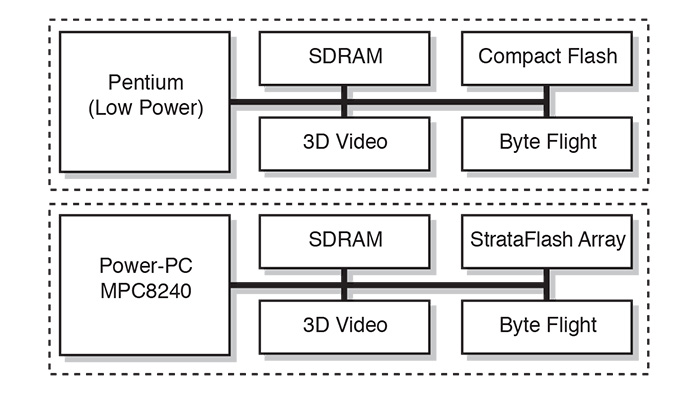 Compact and Rugged
This twin board set soars with features. On-board flash array, Compact Flash Disk support, octal UART channels, 3D-Video Acceleration, LVDS Outputs, PC104 support, Byteflight support, ruggedized power.
Top Flight Engineering
OTEC can tackle your challenging custom electronics design needs. OTEC's experienced design engineering team is ready to design a high-flying set of twins for you too.