Custom Electronic Test Fixtures
Custom electronic test fixtures can really help during early stage product development. Small electronic products are often challenging to probe, debug, update and test. OTEC can provide electromechanical test fixtures for your demanding miniature product development needs.
Custom Electro-mechanical Housing
Miniature electronic products often employ test points to support debug, programming and testing functions. The end product contains no visible method to access these test points. Custom electro-mechanical housings retain the product during test. Such fixtures save an enormous amount of bench-time.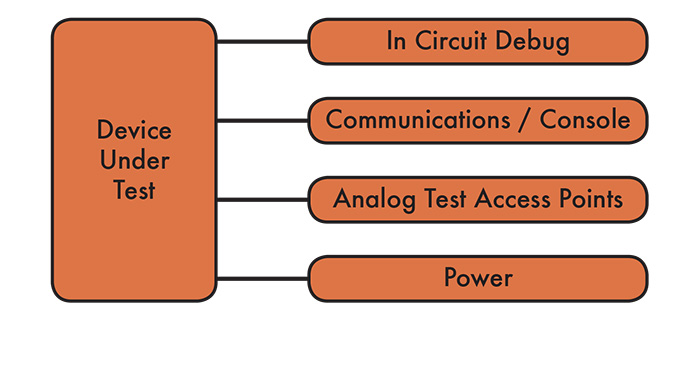 Pogo-Pin Contacts to Device Under Test
Pogo Pin contacts to the device under test allows fast and easy replacement of the test unit. Pogo pin contacts do not damage the device under test. Pogo pin contact make temporary positive connections to test points. Program updates and in-circuit debug are easily performed.
Orchid Technologies: Custom Test Fixtures
The development of custom electronic products for our OEM clients is OTEC's entire business. The design of custom test fixture with rapid design cycles, demanding technical requirements, and unforgiving schedules sets us apart. Contact OTEC today!