AdvancedTCA Carrier Blade
AdvancedTCA Carrier Blade electronics design demands the most from any engineering team. A Freescale Power-PC MPC8548 supported by 400MHz DDR2 RAM makes this 32-bit, 1.3 GHz processor a performance champion. 48 Lanes of PCI Express peripheral support add fat-pipe I/O support. Communications use both Gigabit Ethernet Base and 10 Gigabit Ethernet Fabric backplane Zone 2 connectivity. Customized Zone 3 RTM Connectivity provides the unique support our client requires. Renesas SH8-based IPMI resource management supports over 200 Watts of on-board hot-swap power control making this ATCA Blade highly reliable.
Freescale MPC8548 Power-PC Computing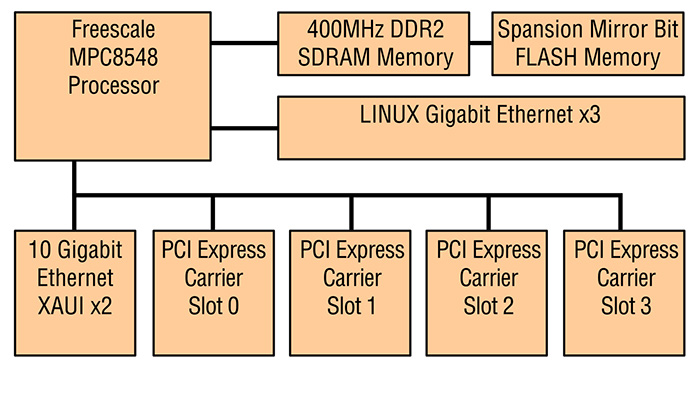 PCI Express Bridge
48 Lanes of distributed PCI Express peripheral I/O provide high data throughput between the Freescale Power-PC MPC8548 Processor, the individual AMC Cards and the ATCA Backplane. PCI Express switching technology from PLX permits highly flexible PCI Express configurations among RTM, Card Slots and backplane.
Orchid Technologies — AdvancedTCA Design
The development of custom Electronics Technology solutions for our OEM clients is OTEC's entire business. High performance computer hardware with rapid design cycles, demanding technical requirements, and unforgiving schedules set us apart. Contact OTEC today!